Students! Help us decide which scientists and engineers should take part in the next event, and you could win a £20 voucher. All you need to do is take 2 minutes now to judge these 12 sentences.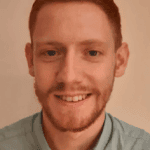 Hello everyone! What a great couple of weeks it has been, and I certainly was not expecting to win when I first signed up to take part in I'm an Engineer. Thank you for voting for me! I'm already looking forward to using the prize to organise more outreach activities in the future.
I initially signed up to I'm an Engineer to teach students more about what engineers do, and who they are as people. Engineers are more than just men in hardhats and high-vis jackets, as a quick Google search might suggest. And while I'd like to think I somewhat achieved this, I got much more out the activity than I could have imagined. Some questions really challenged me, and made me think twice about what I do and why I do it. Taking part in I'm an Engineer has definitely further fuelled my appetite to try and inspire the next generation of scientists and engineers.
First, I'd like to acknowledge my fellow engineers, Will, Lulu, Fahim and Candice. It has been great working alongside you to teach the students about engineering. I found it very interesting reading your stories and learning about your work. You all did a brilliant job to inform and inspire future engineers, and I'd like to thank you for doing so. I'd love to hear about further outreach you all do in the future.
Next, I want thank the teachers for giving students the opportunity to take part in I'm an Engineer. It's a great way of showing the relevance of what they learn to the real world. It's clear from how enthusiastic the students were what a great job you do at engaging them – thank you and keep up the great work!
Of course none of this would be possible without the organisers at I'm an Engineer, who have done an amazing job at setting up a space to bring engineers and students together, and on a regular basis. I'd like to say a huge thank you to everyone involved in organising such a fantastically-run event, from the moderators making sure chats ran smoothly to those behind the scenes, and everyone between.
But the most important people in this whole event are the students. Without your interest and enthusiasm, there would be no point in running I'm an Engineer at all. I was very impressed with the questions you asked, and on your awareness of issues affecting engineering such as climate change and gender balance of the workforce. You will one day be the scientists and engineers who will solve the world's biggest problems, and, from what I've seen these past two weeks, our future is in safe hands. I hope I'm an Engineer has encouraged you to consider a career in STEM.
Up for the challenge?
Want to answer some downright weird questions? Maybe even learn things from students?
I'm a Engineer, Get me out of here runs every March, June, and November.
Find out more and apply to take part
It only takes 2 minutes and one sentence to apply!
---